Manage your warehouse
Optimize routes and storage space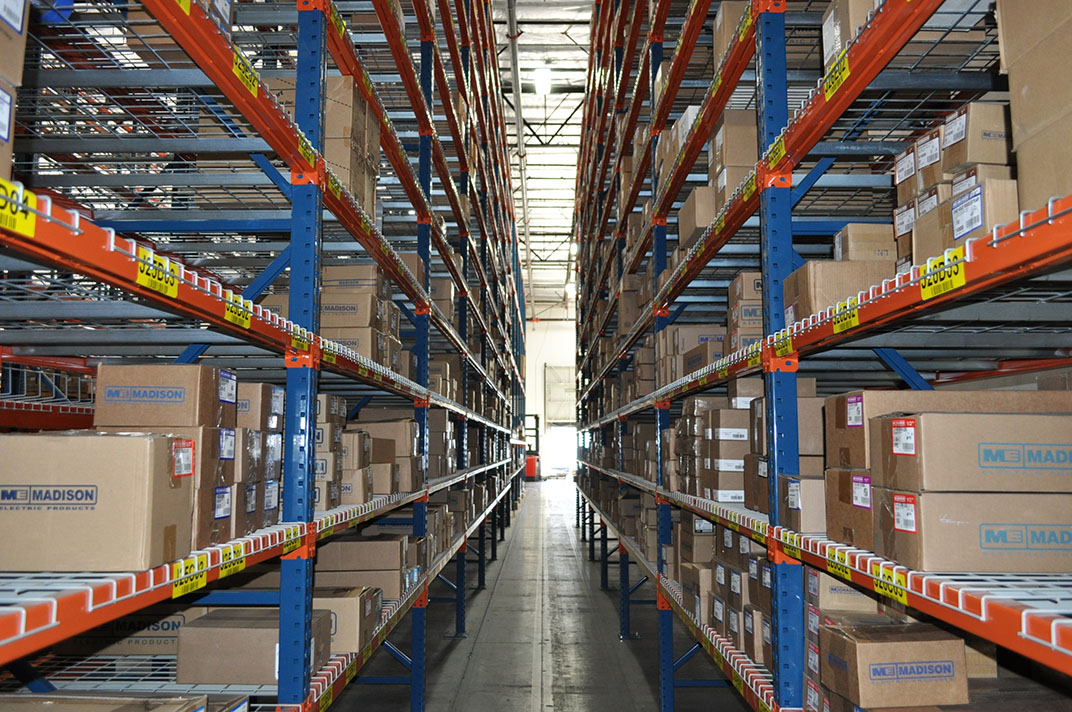 With the SIM "WMS" option, optimize space and efficiency in your warehouse!
Immediate implementation
You send us the plan of your racks, your constraints, the list of your products.
We install a server, a WIFI network and two state-of-the-art terminals.
The installation is completed within a few hours.
Commissioning is instantaneous.
Then, we analyze optimization opportunities and develop interfaces with your other software.
The progressive, continuous and unlimited improvements guarantees you an optimal solution.
Consult us for a custom WMS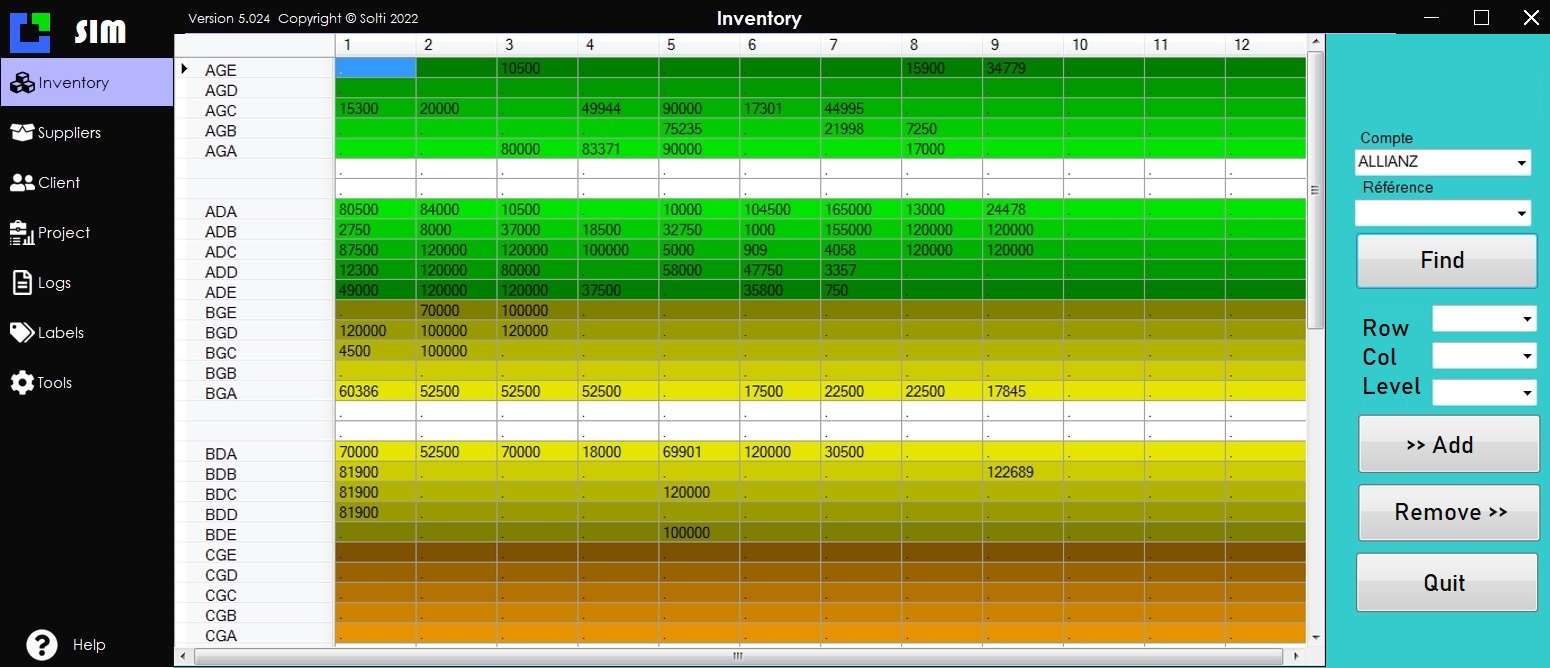 An instant and global vision of all your cells.
Picking roadmap
We enter the products by choosing the locations, in 3 clicks.
For exits, we create an exit voucher that is entrusted to the forklift.
When the driver has completed his tour, the items are checked for credit.
The causes of errors are reduced to a minimum.
This system has been used for more than 5 years in 10 companies with 100% reliability.
Forezienne de logistique, Allianz/Xerox, CAT73, Robn des bois, SIIS, Cargo Direct Services, etc..

Galeries Lafayette
SUNGLASS shop is at the 2nd level of Galeries Lafayette.
When a visitors buy glasses, a message is sent to the warehouse in the basement.
SIM analyzes the request and sends the picking lists to the WIFI barcode terminals.
Operators perform the operations.
The map of locations is updated in real time.
This system is used with 5 salesman on the floor, 3 workers in the warehouse.